When Jesus was asked "What is the greatest commandment?", He responded by saying we are to Love God with all of our heart, with all of our soul, with all of our mind, and with all of our strength. He then gave the 2nd greatest commandment which is to Love People above ourselves. And finally, right before Jesus returned to heaven He left us with his final commandment which is to make disciples of all nations. We believe the best way to do this is to Shine Jesus in every aspect of our lives.
Missions are one of the greatest ways our church family can truly serve those who Jesus loves at the same time grow closer with one another. In 2020, we have the pleasure of serving in the Central American country of Guatemala where we will have a team who will be there for a week in March. Every person who is a part of this mission trip will be raising funds to pay for expenses. If you would like to participate by providing financially, please click below. Thank you and our Guatemala Mission Team appreciates you.
in prayer |

the prayer room
Here at Lighthouse Vineyard, we believe that prayer is vital in reaching the heart of God. Because we want to be near the heart of God and hear his voice above all others, we have opened up a Prayer Room.
The Prayer Room is a place to connect with God in a deeper way. We create an atmosphere for you to be able to come in and spend time with Him without any distractions.

We understand life is busy and taking extra time to sit with the Creator of the universe takes commitment – but we invite you to be a part of our Prayer Room when you can.

Prayer Room schedule is as follows
Tuesday evenings:
6:00pm – 8:00pm

Thursdays:
11:00am – 1:00pm
We are a church family who believes in building healthy communities and environments where we can grow and thrive in the love of Jesus. Our events help us accomplish and become the church Jesus wanted.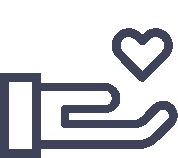 "Each of you should give what you have decided in your heart to give, not reluctantly or under compulsion, for God loves a cheerful giver."
We Give 10% Back To Our Community