When Jesus was asked "What is the greatest commandment?", He responded by saying we are to Love God with all of our heart, with all of our soul, with all of our mind, and with all of our strength. He then gave the 2nd greatest commandment which is to Love People as ourselves. And finally, right before Jesus returned to heaven He left us with his final commandment which is to make disciples of all nations. We believe the best way to do this is to Shine Jesus in every aspect of our lives.
Prophecies Fulfilled by the Birth of Christ
Starting in December we are beginning a new weekend series called "Foretold: Prophecies Fulfilled by the Birth of Christ". In this series, we will be looking at Old Testament prophecies and how they foretold the birth of Jesus. We will see you there and don't forget to invite and friend!
We are a church family who believes in building healthy communities and environments where we can grow and thrive in the love of Jesus. Our events help us accomplish and become the church Jesus wanted.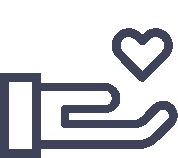 "Each of you should give what you have decided in your heart to give, not reluctantly or under compulsion, for God loves a cheerful giver."
We Give 10% Back To Our Community
One of the best ways we can love people is by lifting up needs in our community to God through prayer. We believe there is power every time we choose to pray for each other. If you have any prayer requests or things to celebrate, let us know by sending an email to prayer@lv.church!